There is a wealth of information available that will help you to ensure your vehicles are meeting the legal requirements.
We have created a list of useful resources for you below.  We'd also love to share some of our internal resources and updates with you.  If you have any specific questions, require training or an inspection contact us today.
UK RTI Resources
Congratulations to Nigel Black, MBE
Read more about our General Managements latest (and pretty impressive) achievement.
For more about our the combined tanker services we can provide our customers as part of the British Engineering Services Group, read this short document.
Our combined tanker proposition
For more about the UK RTI journey since joining the British Engineering Services Group in 2019, read this short document.
Read more about how we support our customers with our JE Lawrence case study here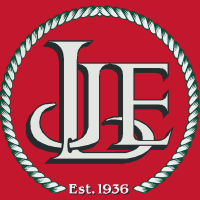 Download our customer satisfaction form below and send the completed copy to inspections@uk-rti.com
UK RTI client satisfaction form 2
British Engineering Services Group Resources
At the BES Group, we're proud to be a leading provider of end-to-end risk management solutions; From ensuring asset safety and legal compliance with our thorough engineering inspections to driving operational efficiency with our specialist non-destructive testing services, we're here for you as your Trusted Advisor.
With our incredible growth in recent years, we've expanded to include a complete range of risk management solutions. This means our highly trained and reliable team are well equipped to deliver our comprehensive suite of services in the UK and beyond. These include, but aren't limited to:
Find out more about our complete end-to-end risk management services by visiting our homepage, here.
To read our latest news stories click here
To read our customer case studies click here
Social media
British Engineering Services Group LinkedIn 
British Engineering Services Group Facebook
Industry Resources
Department for Transport (DFT)
The DFT is the government department responsible for the English transport network and a limited number of transport matters in Scotland, Wales and Northern Ireland.
Vehicle Certification Agency (VCA)
VCA is the designated UK Vehicle Type Approval authority providing internationally recognised testing and certification for vehicles, their systems and components.
VCA Dangerous Goods Office
The VCA Dangerous Goods Office is the UK authority for the certification of packaging and intermediate bulk containers used for the transport of dangerous goods, in accordance with national and international regulations.
British Standards Institution (BSI)
BSI is the UK's National Standards Body, representing UK interests worldwide. BSI is a business standards company that helps organizations all over the world make excellence a habit.
United Kingdom Accreditation Service (UKAS)
UKAS is the sole national accreditation body recognised by government to assess, against internationally agreed standards, organisations that provide certification, testing, inspection and calibration services.
Energy Institute (EI)
The Energy Institute (EI) is the professional body for the energy industry.
Health and Safety Executive (HSE)
HSE is the national independent watchdog for work-related health, safety and illness.